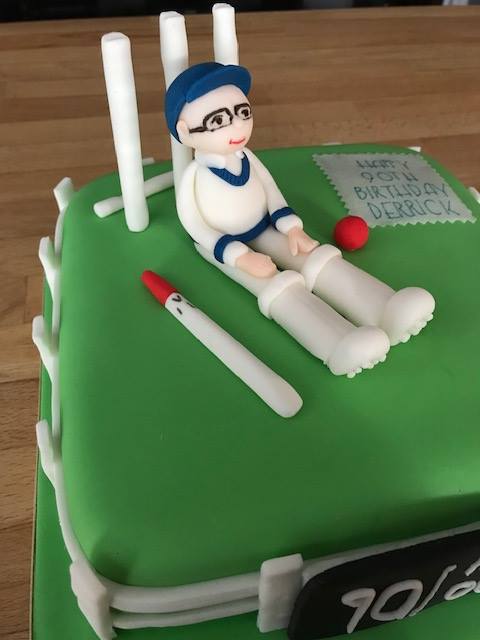 A Victoria Sponge cake with vanilla buttercream and raspberry jam, covered in soft fondant icing with a cricket theme for Derrick.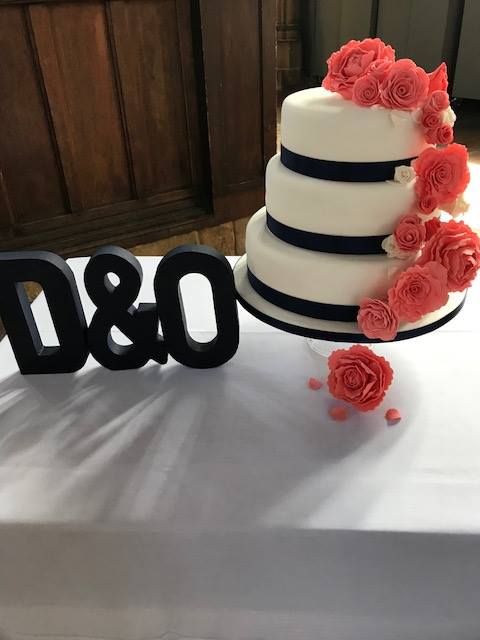 Ollie and Dave's Wedding cake. Three tiers of sponge cake, top and bottom tiers are vanilla sponge with vanilla bean cream and the middle tier is a moist lemon with lemon buttercream. Decorated in soft white fondant with hand made peonies and roses in a mixture of coral and ivory colours.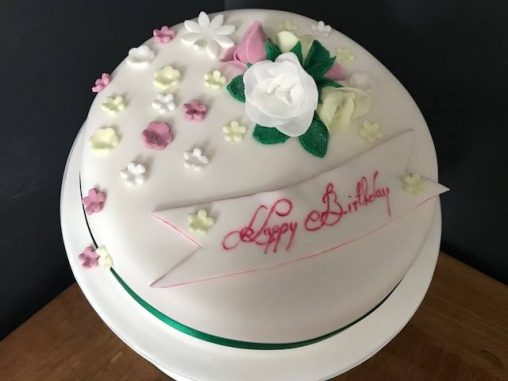 80th birthday cake ordered by Lucy for her grandma. Cake is a vanilla bean sponge with a vanilla cream and raspberry jam filling, covered in soft white fondant with fondant blossoms, handmade roses and birthday banner.