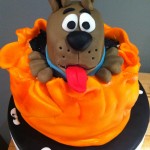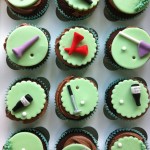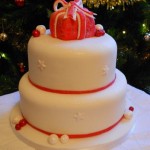 We're home-based cake makers in North Leeds providing bespoke cakes for all your special occasions

If you're looking for a children's birthday cake, wedding cake, Christening cake or any special occasion or novelty cake and would like to have something made to order, home-baked and handmade, and you live in the Leeds area then you've come to the right place!
Make your occasion really special with an amazing Baked Beauties cake.
What can we tempt you with today …?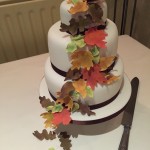 All our delicious cakes and butter-cream fillings are home-made. Cakes can be either rich or light fruit cakes, or chocolate, vanilla, lemon, coffee or carrot cake sponges filled with a choice of butter-creams and jams.
The trickiest part will be deciding which is your favourite!
We like to ensure that only the best quality ingredients make their way into our cakes, which include free range eggs and wherever possible organic and Fairtrade goods.
Cake Design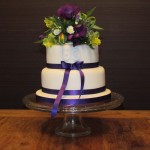 We can make cakes in all sorts of shapes and sizes: from simply iced with fresh or sugar flowers to Dennis the Menace hiding in the bushes to elegant tiered cakes and everything in-between! Cakes are presented on covered cake boards, or you can hire one of our presentation cake stands. Mini gift cakes can be presented in individual boxes.
Use the menus to see some of our previous work – we are more than happy to recreate any of them and also to create something individual just for you!
Although we try to accommodate short notice requests, novelty celebration cakes are made to order so the more notice you can give us the better!  Please try to allow 3 weeks notice for a celebration cake to avoid disappointment. Please be aware that there will be an additional £5 cost for short notice orders.
Reviews
We would like to say a big THANK YOU to all our customers who have been great and chosen a Baked Beauties cake for their special occasions.
If you too have loved a Baked Beauties cake, please take a moment or two to leave a comment on our Reviews page.